When choosing puzzles for children, material safety is very important, so what kind of puzzle material is the best?
1. Through Heart Blue Card
There are many types of paper puzzles, such as blue core paper, gray paper, and Chinese paper. In paper puzzles, the use of blue core paper is very common. Compared with other papers, blue core paper is healthier and more environmentally friendly, and can also provide babies with a little more safety. Touxin blue card is a common material for puzzles imported from Europe and the United States. There are some impurities in the pulp, and there will be confetti and dust falling off. However, its biggest advantage is that this paper is more environmentally conscious of Europeans and Americans and is used to make puzzles. The process is relatively simple.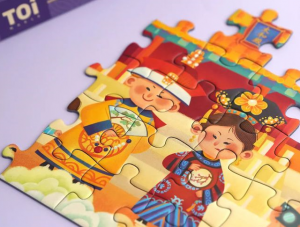 2. Ordinary paper jam
Pulp properties and technology are basically the same as those of Blue Card, except that the pulp is worse, it is more difficult to dye, and there will be more paper scraps and dust.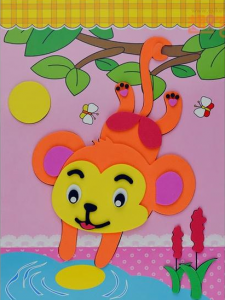 3. Wooden plywood
The wood used in the wooden puzzle is high-grade wood such as basswood and birch. It is made by more than a dozen processes such as peeling and drying, high temperature and high pressure, gluing, and hot and cold shaping. It feels oily and hard. Use this material The jigsaw puzzle made is very light and soft. When the pieces are buckled in, they are soft and sound. After the pieces are put together, the bite is very close, and they can be picked up directly without loosening, and it can even save the trouble of brushing glue after finishing the pieces.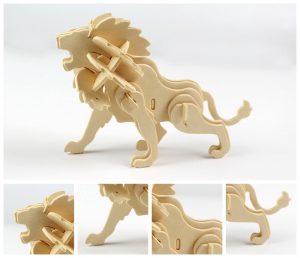 4. Plastic material
There are also brands that use plastic as the material of the splicing pieces, and use processes such as inkjet and protruding on the plastic to make the splicing pieces more textured. The plastic jigsaw is waterproof, not easy to disperse, and has a high degree of compactness.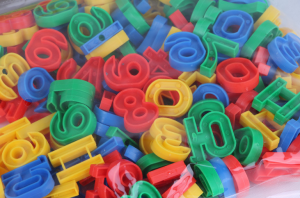 As a professional puzzle manufacturer, we can provide you with OEM service. We can custom a vatiety of material as your requirement.