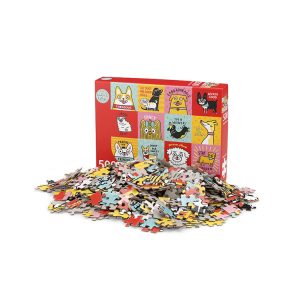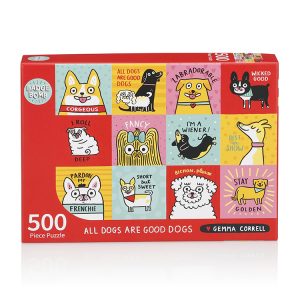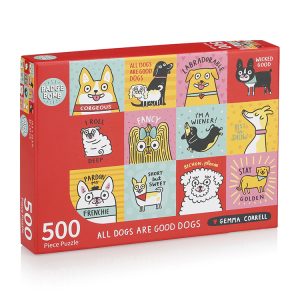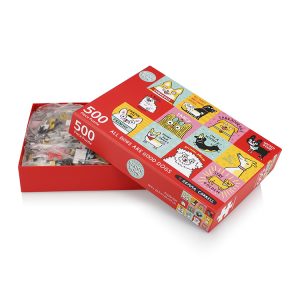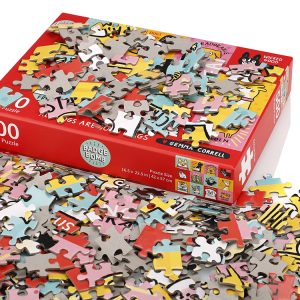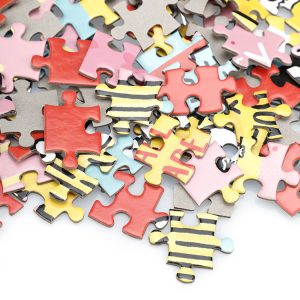 | | |
| --- | --- |
| Item: | custom jigsaw puzzles 500 pieces puzzle box for adults brain |
| Material: | art paper,kraft paper,coated paper,white or grey paper,silver or gold card paper,special paper etc. |
| Accessories: | Magnet/EVA /Silk / PVC / Ribbon/Velvet,button closure,drawstring,PVC,PET,eyelet, stain/grosgrain/nylon ribbon etc |
| Printing Technics: | offset printing |
| Finishing: | Hot stamping,Embossing,Glossy /Matt Lamination,Spot UV ,Varnishing |
| Binding: | Sewing binding, Perfect binding, Saddle stitching, Spiral binding, Mounting |
| artwork formats | PDF, CDR, AI, ETC are welcomed. |
| QC: | 3 times from material selection,preproduction machines testing to finishde goods. |
| Certificate: | Sedex 4P, BSIC, SA8000, SQP, Disney FAMA, ISO, WCA, GSV, NBCU |
Puzzle material:
Jigsaw puzzles have been in the history of human society for about 235 years. Jigsaw puzzles can exercise children's logic and cognitive toys, and can also improve children's hands, brains, and heart abilities. For children, most children like puzzles Most of the pictures are based on cartoon characters, such as the princess, Winnie the Pooh, Mickey and so on.
There are still many parents who care about the material of the puzzle, but everyone pays attention to the material of the puzzle, mainly around the six words "health", "safe", and "playable".
Health is to ensure that the material is environmentally friendly and pollution-free; safety is to allow the baby to play at ease without scratching, and there will be no safety hazards, etc.; playability is to be able to reuse and play.
There are mainly several types of materials used in puzzles in the mainstream market:
Paper
There are many types of paper puzzles, such as blue core paper, gray paper, and Chinese paper.
In paper puzzles, the use of blue core paper is not uncommon. For example, the Frozen series puzzles of Kobe will contain blue core paper. Compared with other papers, blue core paper will be healthier, more environmentally friendly, and can also help babies. Provide one more security guarantee~
The main properties of blue core paper are as follows:
(1). Anti-transparent and anti-perspective
Adding a paper core sandwich to the puzzle can effectively prevent sunlight from projecting.
(2). Good flexibility and bending resistance
During the jigsaw puzzle, holding the pieces may cause the pieces to bend or drop powder. If blue core paper is added to the patch, the patch will be bent in time without obvious creases, the original shape can be patched, and the patch will be more durable.
(3). Blue core paper has more texture
Compared with frustrated paper and Chinese painting paper, the pieces made of blue core paper are more stretched, more textured, and feel better.
Wood
Wooden puzzles generally use soft wood as the material of the pieces, and inkjet treatment is done on the pieces.
Plastic
There are also brands that use plastic as the material of the splicing pieces, and use processes such as inkjet and protruding on the plastic to make the splicing pieces more textured.
Other
Some puzzles also use density board and foam plastic board as the puzzle material.